Watch our videos for inspiration and new concepts on how to increase sales and profits!
These are just a few we handpicked to give you an idea of the range and creativity POP Display has to offer!
Do Not Hesitate! Please Click The Image For Watch! WATCH NOW!
How To Assemble?
We supplied FREE step-by-step assembly video and assembly instructions for easy self-assembly! No additional knowledge or tools needed! Ultimately reducing the amount of time spent merchandising your products!
Counter Display / PDQ Box Counter Display with Hooks
Dump Bin Floor Display with Shelves Floor Display with Hooks Floor Display with Grids
WHAT WE DO?
How To Customize A Product?
Committed To Quality!
(Testing Of Custom Product Quality!)
Assembly Instructions!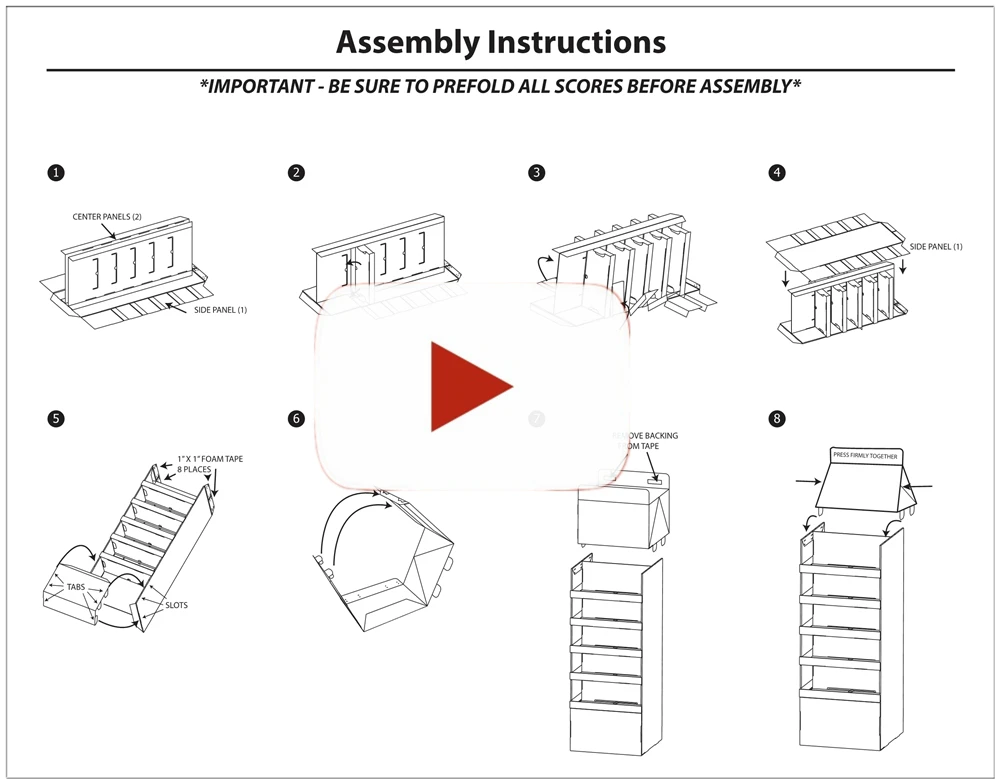 WELCOME TO POPDISPLAY.ME